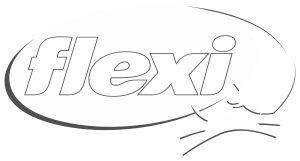 Flexi is a well-known brand that specializes in manufacturing high-quality dog leashes, particularly the popular Flexi leash. With a commitment to providing both convenience and safety for dog owners, Flexi has become a trusted name in the pet industry.
The Flexi leash is designed with innovative features that offer freedom and flexibility during walks. Its retractable design allows dogs to explore their surroundings while still providing owners with control and the ability to adjust the leash length. The durable materials and reliable locking mechanisms ensure the safety and security of both the dog and its owner.
Flexi understands that every dog is unique, which is why they offer a wide range of leash options to cater to different sizes and breeds. Whether you have a small, medium, or large dog, there is a Flexi leash suitable for your furry friend. From short leashes for close control to longer leashes for more freedom, Flexi provides versatile solutions to meet various walking preferences.
As a wholesaler, we offer retailers and businesses access to Flexi dog leashes at competitive wholesale prices. By partnering with us, you can provide your customers with the convenience and quality of Flexi leashes. Contact us today to discuss your wholesale needs and discover the benefits of offering Flexi dog leashes in your pet product inventory.