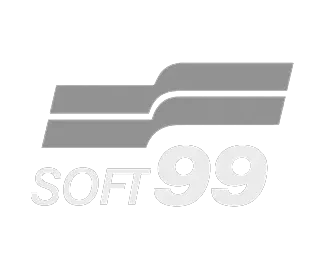 Soft99 is a reputable brand in the automotive industry, specializing in the development of high-quality car care products. With a focus on innovation and exceptional performance, Soft99 has become a trusted name among car enthusiasts and professional detailers.
Soft99 offers a comprehensive range of car care products designed to protect and enhance the appearance of vehicles. From paintwork protection and polishing compounds to interior cleaners and glass coatings, Soft99 provides solutions for every aspect of car care. Their products are formulated using advanced technologies and premium ingredients, ensuring optimal results and long-lasting protection.
One of Soft99's notable product lines is their innovative Fusso coat series. Fusso coat products are renowned for their hydrophobic properties, providing exceptional water beading and protection against environmental contaminants. With easy application and long-lasting effects, Soft99's Fusso coat products offer car owners a simple yet effective solution for maintaining the showroom shine of their vehicles.
Soft99 takes pride in their commitment to quality and safety. Their products undergo rigorous testing and quality control processes to meet the highest standards. Whether you're a professional detailer looking for reliable products or a car enthusiast passionate about maintaining your vehicle's pristine appearance, Soft99 offers a wide range of options to meet your car care needs.
Experience the excellence of Soft99 car care products and enjoy the satisfaction of a well-maintained vehicle. Trust in Soft99's reputation for superior performance and innovation, and elevate your car care routine to new levels. Choose Soft99 for professional-grade car care and enjoy the results that speak for themselves.