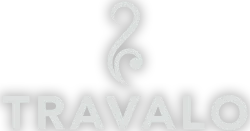 Travalo is a well-known brand that has revolutionized the way we carry and use fragrance. Recognizing the need for a portable and convenient perfume atomizer, Travalo has become a leader in the industry, offering innovative and stylish solutions for fragrance lovers on the go.
The hallmark of the Travalo brand is its line of travel-friendly perfume atomizers. These compact and lightweight devices allow users to easily transfer and carry their favorite fragrances with them, eliminating the need to carry bulky perfume bottles. With Travalo, fragrance enthusiasts can enjoy their signature scents anytime, anywhere, making it ideal for travel, gym, work, or any other occasion.
Travalo atomizers are designed with precision and ease of use in mind. The refillable containers feature a patented filling system that allows for mess-free refilling directly from a standard perfume bottle, without the need for funnels or pumps. This innovative technology ensures that every drop of fragrance is preserved and ready for spritzing at a moment's notice.
The brand's commitment to quality is evident in the durability and functionality of its products. Travalo atomizers are crafted using high-quality materials, ensuring long-lasting performance and protection against leaks or spills. The sleek and compact design not only makes them convenient to carry in pockets, purses, or travel bags but also adds a touch of style and sophistication to the overall fragrance experience.
Travalo offers a wide range of atomizer models, catering to different preferences and needs. From classic designs to vibrant colors and patterns, there is a Travalo atomizer to suit every individual's taste and style. Whether you prefer a discreet and minimalist look or a bold and eye-catching design, Travalo ensures that your fragrance companion reflects your personal aesthetic.
Beyond its core line of atomizers, Travalo also offers complementary products and accessories to enhance the fragrance experience. This includes protective cases, gift sets, and travel sets, providing additional convenience and customization options for fragrance enthusiasts.