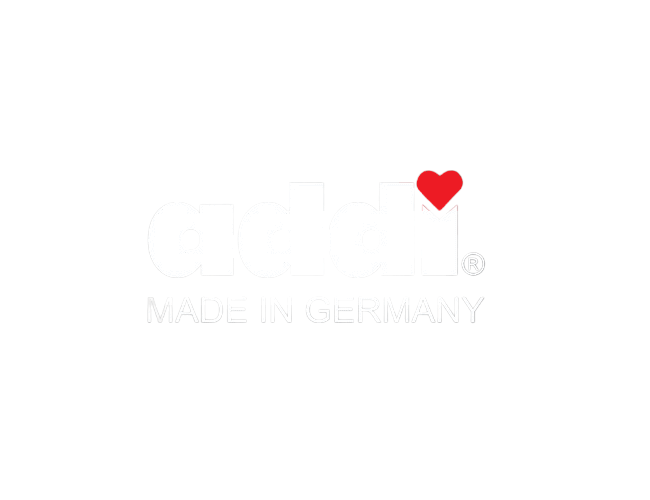 Addi is a renowned and respected brand in the world of knitting and crocheting, known for its unwavering commitment to quality, innovation, and craftsmanship. With a heritage spanning over 190 years, Addi has consistently delivered exceptional knitting needles, crochet hooks, and accessories that meet the exacting demands of both amateur and professional crafters.
What sets Addi apart is its dedication to precision engineering. Every Addi product is meticulously designed and manufactured in Germany using state-of-the-art technology and the finest materials available. Crafted with attention to detail and an emphasis on functionality, Addi knitting needles and crochet hooks offer superior performance, smooth stitches, and comfortable handling, making every stitch a joy to create.
Addi's commitment to innovation is evident in its constant pursuit of new and improved techniques. The brand invests heavily in research and development to bring forth cutting-edge knitting and crochet tools that enhance the crafting experience. From the introduction of ergonomic designs to the development of interchangeable needle systems, Addi continually pushes boundaries to provide crafters with the tools they need to unlock their creative potential.
Quality is at the core of Addi's philosophy. Each product undergoes rigorous testing to ensure it meets the brand's stringent standards for durability and performance. Addi knitting needles and crochet hooks are designed to withstand the test of time, providing crafters with reliable tools that can be passed down through generations, allowing creativity to flourish for years to come.